Electric Repair
Are you looking for someone to repair your electrical issues? Tri-City Electric can help! Tri-City Electric has skilled specialists that can fix whatever electrical problem you may have. Call the experts at Tri-City Electric with 24 years of experience today at (828) 295-2938.
---
Call for a Quote!
---
Three Reasons to Call Tri-City Electric For Electric Repair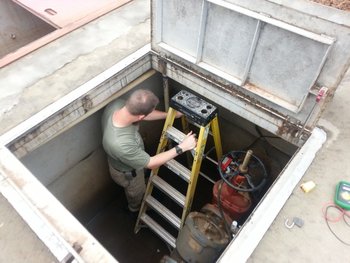 Licensed Electricians - An electric repair project needs to be diagnosed quickly and repaired properly, in order to keep your home or business safe. Tri-City Electric has been handling repairs of all sizes since 1997. Our licensed electricians have the proven skills to locate and fix your electrical problem quickly.
Prompt Service - Many electric repairs are urgent, and present a very real danger if left unattended. Tri-City Electric offers prompt service across the region, with short lead times and excellent customer communication. Every job is important to Tri-City Electric, no matter how large or small. And repairs are always handled professionally and promptly.
Reasonable Prices - The trained staff at Tri-City Electric offer excellent service in a timely manner, and all for an affordable price. Forget about tackling an electric repair on your own; trust the professionals and you'll be pleasantly surprised at the final project price. Reliable electrical services are well worth the investment and Tri-City Electric offers reasonable rates for specialized service.
Tri-City Electric's Electric Repair Services
Years of experience and up to date training provide Tri-City Electric electricians with the skills necessary to handle any electric repair, including:
Bulb or Ballast Replacement
Replace Blown Fuses and Breaker Panels
Upgrade Wiring
Repairs to Meet Electrical Codes
Replace Faulty Wiring
Repair Defective Fixtures
Replace or Repair Flickering Light Bulbs
Replace Broken Outlets or Overheating Outlets
Replace Broken or Damaged Wiring
An electric repair needs the attention of a licensed technician, and the problem needs to be looked at fast. Tri-City Electric is ready to handle your electrical issues, and offers reasonable rates for their reliable services. Call (828) 295-2938 today and book an appointment to have Tri-City Electric repair the electrical problems in your home or business.
---
Call for Fast FREE Quote
Dial Area Code first please.
---